Yellin has worked in the vineyards of professional music for decades. He's been in countless Broadway shows, done time in studio ensembles, made his reputation as a jazz saxophonist playing in various ensembles led by such stars as Joe Henderson, Tito Puente, Buddy Rich, Bob Mintzer, and Lionel Hampton among others.
Yellin has recorded three discs under his own name in the last three years. "Mellow Soul" packs an ensemble that, in sheer muscle and agility, may be among the most potent lineup one could hope for on a mainstream album.
Struttin' In Manhattan is about walking down the street and feeling great about being in Manhattan. It is a purposeful strut with forward momentum, allowing one to imagine walking fast in New York City while trying to take in all of the sights at once.
"I saw [this session] as a way of bringing old friends and new friends together." - Pete Yellin
Yellin says that "Mellow Soul" is a meeting of "old friends and new friends." "Chick Corea for instance. He was one of the first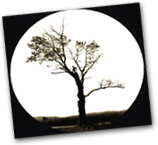 friends I made when I made it in the jazz world," says Yellin, "We've been friends ever since, he played at my wedding. He calls me his mentor. But really he was my mentor. He was already a killer virtuoso when I first met him..." Another trumpet tyro, Eddie Henderson, is among the fraternity of Yellin's old friends. ("I got to know Eddie when I was working with Joe Henderson in the seventies.") So is bassist Harvie Swartz, and percussionist Louis Bauzo, with whom Yellin performed on big-band gigs with Tito Puente.The "new friends" on "Mellow Soul" are rising stars Carl Allen, and Vincent Herring. Though guitarist Peter Leitch's credentials are as extensive as Yellin's he counts as a new friend too. "We met seven or eight years ago and played a lot of sessions together." The sweet interplay on Duke Ellington's "Warm Valley" exemplifies the musical conversations that take place once a month at Walker's, a tavern in New York's TriBeCa section where Yellin and Leitch perform as a duo.
And what about the title tune? "That's me," Yellin says. " 'Mellow Soul' is my autobiography. It's a mellow tune with a little fire in the middle. I'm not a fiery outgoing person. It's not in my nature. But there's a fire that comes out now and then."
THE PLAYERS
Pete Yellin on Alto & Soprano Sax
Chick Corea - Piano
Eddie Henderson - Trumpet
Vincent Herring - Saxophones
Harvie Swartz - Bass
Peter Leitch - Guitar
Louis Bauzo - Percussion
Carl Allen - Drums
THE TRACKS
1 - Mellow Soul (Pete Yellin)
2 - LIU House Blues (Pete Yellin)
3 - You're My Everything (Dixon, Warren, Young)
4 - Shaw Thing (Pete Yellin)
5 - Folklore (Vincent Herring)
6 - Warm Valley (Duke Ellington)
7 - Song for Lynn (Pete Yellin)
8 - The Touch of Your Lips (Ray Noble)
9 - Dr. J (Pete Yellin)